Craigmillar Castle, Scotland
Das Original dieses Textes stammt von
This article was a feature at
All about Romance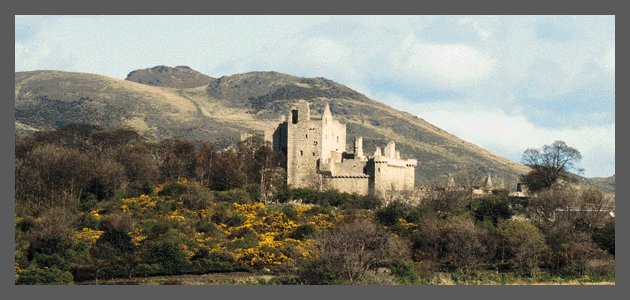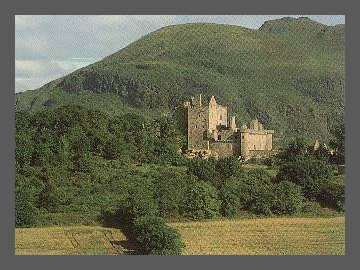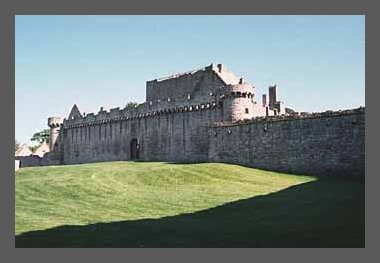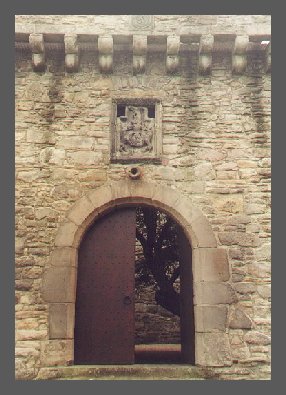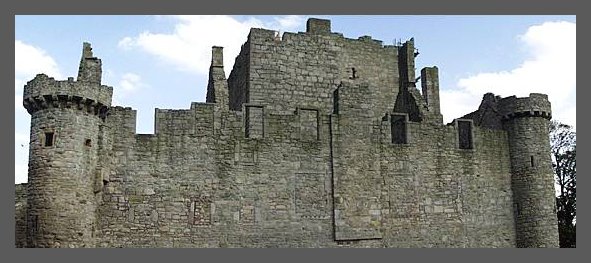 Craigmillar Castle stands on a rocky hilltop roughly three miles south of Edinburgh. King David I granted lands and houses at Craigmillar to Dunfermline Abbey in the 12th century (more was granted in the middle of the 13th century), but there was no castle at this time. The castle was built in the late 14th century by the Preston family - you can see their familial herald above the doorway in one of the above pictures.

Craigmillar was begun as an L-shaped tower to which a series of enclosing walls were added, creating inner and outer courtyards. Some of the walls are ten foot in thickness. In 1427 a 30 foot curtain wall with parapet walk was added around the tower. Early in the 1500's, a further walled enclosure and moat were added.

The castle was used often by Scots royalty and it was a useful retreat when the plague came to Edinburgh - a not-so-rare occurence. In 1479, James III imprisoned his younger brother John at Craigmillar. Queen Mary used Craigmillar so often that the nearby hamlet which housed her French attendants became, and is still known as Little France. At the "conference of Craigmillar", Mary's brother, the Regent Murray, conspired with Borthwick, later her third husband, to persuade Mary to divorce Darnley, her second. She refused and plans were made instead for his murder.

In 1554, Craigmillar was taken in a seige by the English, burned, and partially demolished by the Earl of Hertford on behalf of Henry VIII. The bailey, however, survived almost intact - it is nearly 300' x 200', containing farm buildings, chapel, and gardens. The outer wall encloses a 1 acre courtyard.

In 1660, the castle was bought by Sir John Gilmour, Lord President of The Court of Session. A walled up skeleton was found in one of the vaults in 1813 during restoration work.

Those who watched the BBC's production of "Ivanhoe" might find this castle familiar - it was filmed at Craigmillar.